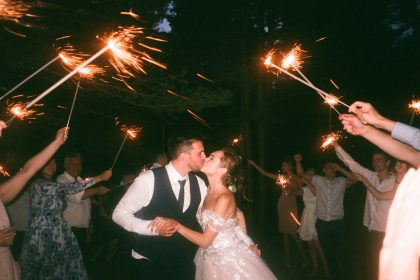 So you're thinking about hiring a Latino Disc Jockey (DJ)? Hiring an event DJ in general can be an a bit of a battle, but hiring a Spanish DJ poses extra challenges. Here are a few things to consider before contracting an Hispanic DJ for your wedding reception, birthday party, Quinceañeras or corporate event.
Know what type of music you'd like played:
As a host, one the first questions to ask yourself is "What kind of music will my guests like to hear?" A good portion of those attending your party most likely will be family members or associates. Your search begins there for the ideal genres, artists and songs. If they're like most Latinos, they like to have a good time and so that probably makes your job easier. Having a list of song for your Spanish Disc Jockey will make his job easier to play the music most entertaining to your and guests. Something equally important is having a "Do Not Play" list. Songs these days are lot more racy and some find them offensive. A professional Latino DJ would know to ask you for particular song you don't want to hear.
Experience Matters:
With technology improving and it getting more inexpensive to own DJ equipment, there are more people getting into the game of "spinning music." The temptation to hire "DJ Kid" from next door or Uncle Julio to save money on entertainment is very real. However, we've all been to parties where no one is having a good time and they're eager for the cake cutting so they can make a dash for the door. Take our word for it – the parties that are most successful, most fun and memorable are the events that hired a professional Latino DJ.
Party Planning Knowledge:
Your Spanish DJ plays a key role on how your party plays out. He's the guy with the microphone, the person your guests will look to – to know what's up next. "When are we eating?" "When do we dance?" "Will there be a first dance?" There's a slew of things that are part of the reception or event program. With experience comes the knowledge of organizing a successful party.
Types of Music our Disc Jockey play is Salsa, Merengue, Bachata, Reggaeton, Hip Hop, R&B Freestyle and Top 40 Dance.
Areas we cover are Boston MA, Chelsea MA, Lawrence MA, Worcester MA, Nashua NH, Providence RI and everything in between.